Peking Salmon Maple and Ginger
LifeIsGood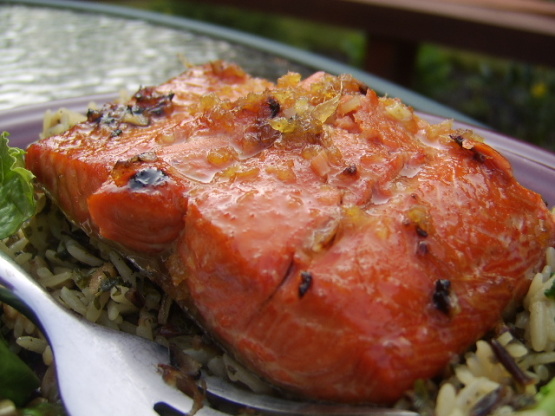 This is a recipe from Ricardo.

Loved this! Made it with green beans and white rice for lunch today. Upped the garlic (doubled) and added a little extra ginger. Thanks for posting!
Put the grill above in the oven at around 10 cm (4 inches) of the heating element. Preheat the oven to Broil.
In a little skillet, bring to a boil all the ingredients, except the salmon and salt. Reduce in half. Put aside.
Put the salmon on a baking sheet with foil paper. Brush the salmon with the marinade. Salt a little bit. Cook in the oven for about 8 minutes, in accordance with the thickness of the salmon. Brush delicately a few more times during the cooking.
When it's ready, brush with the marinade if you still have and serve immediately. Serve with rice and greens beans with butter.