Prep 10 mins
Cook 10 mins

Really simple; great taste. recipe abducted from HM.
Directions
Preheat grill to medium-high; mix onion with garlic, egg, hoisin sauce, sesame oil, and pepper in a large bowl until well combined.
Crumble ground chicken into the bowl; incorporate well.
Divide into 4 parts.
Oil your palm and shape into 4 patties, about 10-cm wide.
Grill the patties.
Turn once; about 10 minutes.
Most Helpful
These are great. I have made them three times so far and they turned out good. They are a bit sloppy but I made them about two hours ahead, put them in the fridge and they firmed up. The last time I made small open burgers. I had the family over and they loved them. They were really pretty too.

I made these earlier this week and they were a complete mess. I subbed ground turkey for the chicken, ommitted the garlic for personal preference and reduced the sesame oil to 1 teaspoon. Even with those changes the recipe should not have been affected so badly. It was a soupy mess. I had to add close to 2 cups of bread crumbs to get them dry enough to form a patty and even then they were still very delicate. If the flavor would have been there I might have given this a couple more stars and worked with it in the future but the flavor didn't deliver. Probably due to the addition of all the extra breadcrumbs. I wonder if this recipe is one of the casualties of the change over from Zaar to Food as I'm the first to review it since the transition. If the chef is still around and messages me that the recipe is accurate or needs correcting I may re-try in the future and change my review but as it stands right now this recipe was a failure.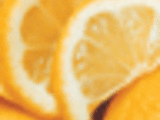 I loved these burgers. My first time in making a burger without using beef. Only change I made was to add some chopped up scallions and some chopped up water chestnuts. They made a great addition! Thanks for posting this!!