Peggy's Foolproof Pie Crust
VickyJ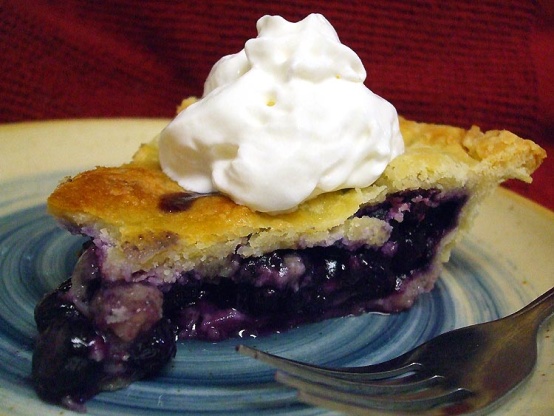 This is the piecrust recipe that my daughter sent me for the Mile-High Cranberry Apple Pie. It makes a really tasty,kind of cookie-flakey crust. It's winning card is that it is never tough.Baking time is according to the pie you are making.

Top Review by PanNan
I made this twice in the last week (once 1/2 recipe, and then the whole recipe). Both times the dough was much softer (like drop cookie dough) than I expected. In fact, the first time I couldn't roll it out because it stuck to the rolling pin and the pastry mat. I ended up patting it into the pie plate to shape. The second time, I chilled it overnight, and used a lot of flour on the mat, on top of the dough, and on the pin. This did the trick - it rolled beautifully. I discovered that the soft dough makes for a light, and delicious, flaky crust. This is a winner. Thanks, Barb.
2 1⁄2 cups flour

1

teaspoon salt
1⁄2 cup shortening
1⁄2 cup lard (I use butter) or 1⁄2 cup butter, chilled (I use butter)

1

large egg, lightly beaten
1⁄3 cup ice water

1

tablespoon vinegar
Cut shortening and lard into the flour and salt mixture until it is in a small pea sized lumps.
Combine the egg, ice water,and vingar.
Lightly fork into the flour/shortening mixture.
Pat into two balls.
Wrap in plastic wrap, and refrigerate for awhile.
Roll out on a well floured surface.
Makes 1 double pie crust or 2 single pie crust.
Bake as directed for pie.