Prep 10 mins
Cook 15 mins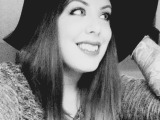 From the Australian Heritage Cookbook, for ZWT8.
Directions
Cream the butter and sugar together until light and fluffy, then add all the dry ingredients excepts the pecan halves.
Roll into balls and place on greased cookie sheets, pressing a pecan half into each cookie center.
Bake at 350 degrees for 15 minutes.
Cool and serve.
Reviews
Most Helpful
Very easy recipe. At first bite, I thought they weren't sweet enough. But I couldn't stop eating them. I halved the recipe, and barely had enough left for my son to have a few. Thanks for sharing! Made for ZWT8.

I found a recipe to use all the leftover weetbix, but it is of no use.
I don't know what type of flour to use.
I thought only some of the USA websites did this!
Come on Aussies!
We have PLAIN and SELF RAISING flour in recipes and it is USUALLY always stated.
An easy recipe for biscuits/cookies that was enjoyed by my family. As I am gluten-free I couldn't try these, but my husband and daughters give you 5 stars. We got 27 cookies from the recipe- and made as written. Added the egg after the butter and sugar was creamed. Photo also to be posted. Reviewed for ZWT8 Australia/NZ region