Jubes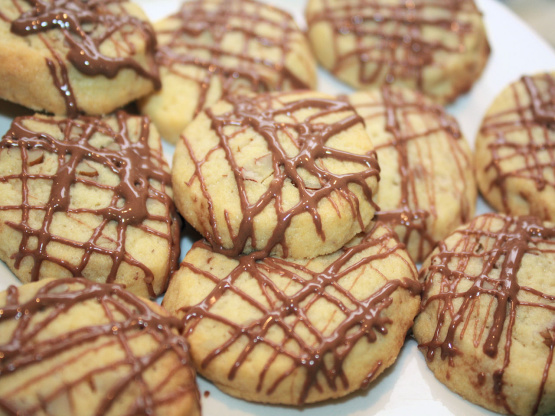 These make a light crisp sugar cookie and can be dipped in melted chocolate for something a little different. The recipe was printed in the Fall 2008 of Penzeys Spice Magazine.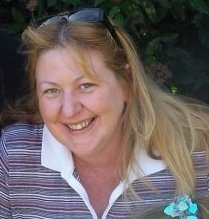 Top Review by Jubes
Great cookies that were enjoyed by my family who give 5 stars. I made 60 cookies but did cut my cookies slightly thicker than 1/4 inch. I melted chocolate and drizzled over the tops of all the cookies rather than dipping them in the chocolate. Photo to be posted. Made for the Feb 2012 Recipe Swap in the Aus/NZ Forum. Updating the review to add- my wheat eating family have since declared these cookies to be the "best ever cookies" and I am now maing them for the 2nd time - 2 weekends in a row
In a large mixing bowl cream together the butter and sugar until light yellow; beat in eggs and vanilla.
Mix the flour together in a medium size bowl with baking powder and salt; add the flour mixture a third at a time to the creamed mixture blending well after each addition.
Fold in the chopped pecans and with lightly floured hands divide the dough in thirds and shape into logs about 10 to 12 inches in length.
Wrap each log in wax paper and refrigerate for 2 hours; slice the rolls of dough ito 1/4 inch slices and place on parchment lined cookie sheets.
Bake in a 375 degree oven for 8 to 10 minutes or until browned around the edges.
Remove cookies to cooling rack and allow to cool completely. When cool, melt the dipping chocolate in top of a double boiler and dip the cookies into the melted chocolate, place on wax paper to set.