Juenessa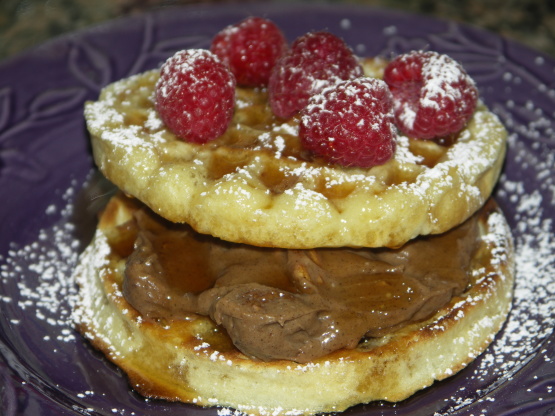 I really enjoy the creamy brown sugar and pecan filling between the waffles and hope you do too.

Yummy, but left off strawberries. Thanks for great brunch idea!
In a small mixing bowl, beat the cream cheese, brown sugar, cinnamon and vanilla until smooth.
Stir in pecans.
Toast waffles according to package directions.
Spread cream cheese mixture over four waffles; top with remaining waffles.
Drizzle with syrup.
Sprinkle with confectioners' sugar; garnish with fresh fruit.