I tried this recipe recently and it is a nut lover's dream! It is overloaded with chopped pecans which are combined with chopped apricots - my favourite fruit and one of my favourite nuts. What's not to love about this cake?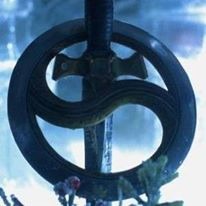 I had some apricots left over from another recipe and decided to try this cake. It was good, but very dense and adding the glaze is a must. It was a breeze to prepare and really made a lovely cake after being glazed. Thanks for posting the recipe.
Grease and flour a 9-inch springform tube pan, tapping out the excess flour.
In a medium bowl, combine 1/2 cup of the flour, the pecans and apricots; toss well and set aside.
In a separate medium bowl, stir together the remaining flour, the baking powder, cinnamon, nutmeg, salt and cloves.
In a large bowl, cream together the butter and sugar until fluffy.
Beat in the eggs, one at a time, beating well after each addition.
Add the flour/spice mixture to the butter mixture alternately with the brandy and milk.
Stir in the nut mixture.
Spoon the batter into the prepared pan.
Bake at 325 degrees F for 55 to 60 minutes or until a toothpick inserted into the cake comes out clean.
Let cool completely in the pan on a wire rack.
Remove from the pan; place on a serving plate.
To make the glaze, stir together in a small bowl the icing sugar and vanilla.
Add enough cream to make a runny icing.
Spoon the glaze onto the cooled cake so that it drizzles down the sides.