icynorth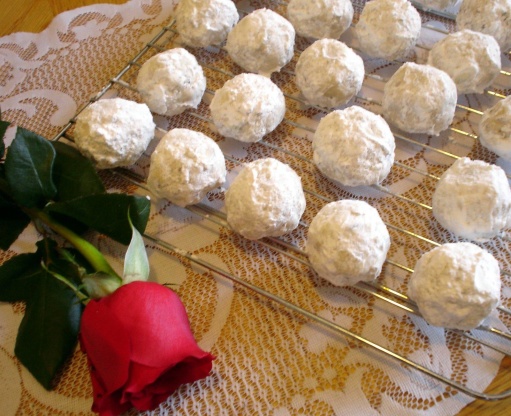 These are so good, you won't be able to leave them alone!!

These are melt in your mouth wonderful! And so very easy to make. These remind me of the Almond Crescents my mom used to make a few years back. And it makes exactly 3 dozen. I am adding these to my "yearly holiday baking" collection and maybe some more in between:) Thanks Inez!
Heat oven to 300 degrees F.
Cream butter and sugar; add vanilla.
Stir in flour and nuts.
Roll into small (1 inch) balls.
Bake for 27 minutes.
Remove from oven, roll in powdered sugar while hot.
Cool.