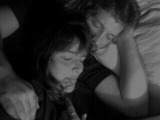 This is a wonderful caramel/butterscotch type sauce that is wonderful served over a dish of ice cream, sliced bananas, french toast for A Complete Breakfast in Bed for the One You Love, and delicious on a warm slice of fruit pie, especially apple pie! For an adult treat, add a shot of rum when incorporating the pecans. Endless possibilites!
Directions
Melt butter over medium heat in a small pan. Stir in brown sugar, whipping cream and vanilla.
Cook and stir until it reaches a full boil then reduce heat and boil gently for three minutes stirring occasionally.
Remove from heat and stir in chopped pecans (and shot of rum if serving the adult version). Serve warm.
Most Helpful
Made this recipe as given but without the optional rum, & we had it atop frozen vanilla yogurt! Absolutely delicious & a definite keeper of a recipe, for sure! Now I'm looking forward to having it over some plain ol' homemade apple pie, as this next week we're taking off half a day to go to our favorite local apple-growing area! Thanks so much for sharing this recipe! [Tagged & made in Please Review My Recipe]
Trust the recipe, trust the recipe! I have to keep telling myself this because I doubted the recipe when I saw how thin it was after adding the rum, and I cooked it a little longer. Once it cooled, it was evident that the consistency before the additional cook time would have been perfect! We were out of pecans, but this still worked nicely with walnuts. I want to make this for our pineapple sundaes, as I think the rum flavor would really go well with that--especially the coconut flavor of the malibu rum I used. Made for PRMR. Thanks for posting!

I also made this for your french toast and it was delicious! I did use the optional rum, which goes well with it, but makes this quite strong (if you eat it plain, not when eaten with the french toast). I made enough for two servings, so I didn't get a chance to try this on anything else. Next time I will make double!