Ms B.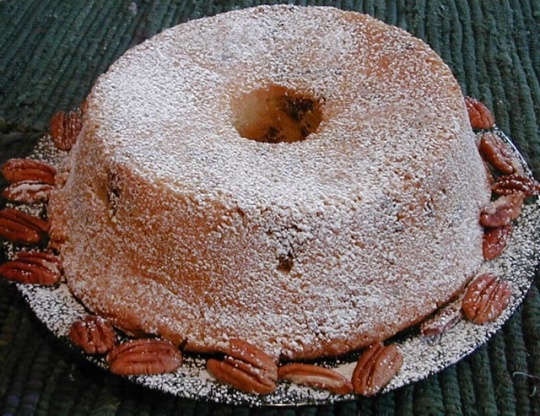 Top Review by Ms B.
This is an excellent pound cake. I prepared it as one of our Thanksgiving desserts and was not disappointed. I dusted the full cake with powdered sugar and garnished with pecan halves for presentation on the buffet. For serving, I added dollops of real whipped cream and drizzles of caramel sauce. It was rich and heavenly. Mmmm. Thanks for posting. ***editted to add***I used the caramel sauce from recipe #77408 to serve with this pound cake. Yum.
Cream margarine and sugar together until light and fluffy.
Add eggs one at a time, beating well after each addition.
Sift flour three times.
Add flour and flavorings to sugar mixture, beating constantly.
Fold nuts into batter.
Pour into greased and floured tube pan or a 9 x 5 inch loaf pan.
Bake at 325 degrees for 1 hour, or until cake tests done.
Remove from pan to cool.