Pecan Pie With Bourbon Creme
mosma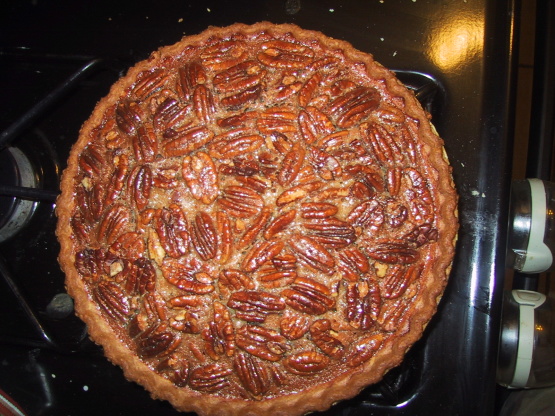 My daughter found this recipe and it has become our favorite for pecan pie. I have never found any restaurant pie to beat this one.
Preheat oven to 350.
Prepare pie crust in pie pan and have ready.
In 3-qt. saucepan, cook maple syrup, sugar and butter over medium heat until mixture boils. Reduce heat to medium-low and cook 5 minutes longer, stirring.
In large bowl whisk eggs until slightly beaten. Slowly whisk the hot syrup mixture into the eggs. Do not try to add the eggs to the hot syrup. Stir in vanilla.
Place unbaked crust on cookie sheet. Place pecans in crust. Pour syrup mixture over pecans.
Bake 45 to 50 minutes or until filling is just set.
Cool pie on wire rack atleast 1 hour.
To serve, whip cream with confectioners' sugar and bourbon. Dollop onto individual pie servings.