Chalko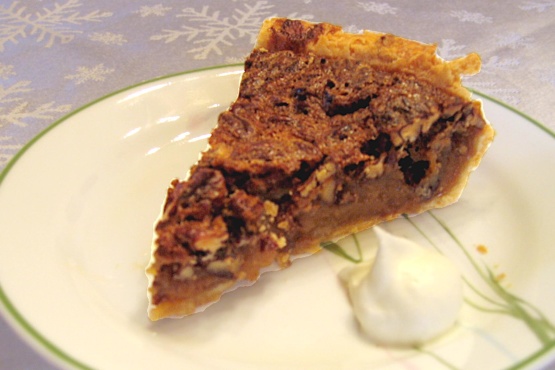 Top Review by Merlot
Well, this certainly didn't last long! I should have made two pies. This is one of the best pecan pies I've ever had. I agree with Bullwinkle that it is not overly sweet like most pecan pies which sometimes overshadows the flavor of the pecans. This pie is perfect and and I can't wait to make it again (and I will make two pies). Thanks for a wonderful recipe, Chalko.
Beat eggs.
Add sugar and Karo syrup and beat well.
Add salt and vanilla and beat well.
Coat pecans with flour, and stir them into mixture.
Pour in pie shell and bake at 350 for 45 to 50 minutes. It will look puffy when done.