Ambervim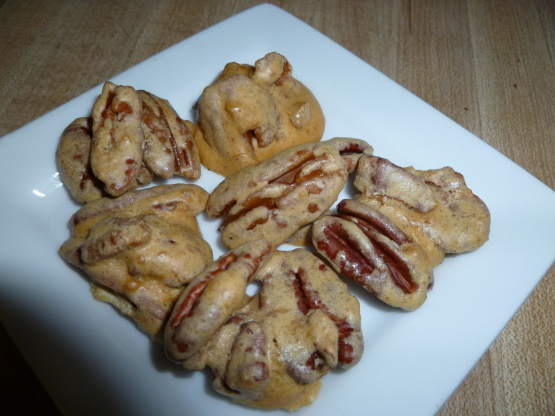 Sooooo good! My mother made these every year for Christmas. They are an instant hit with everyone who tries them. Very easy to make, too!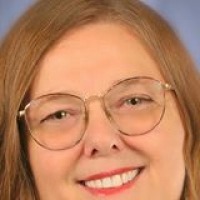 Tasty little gems. They are easy to make. Better is you sprinkle a little kosher or coarse salt just before baking or hot right out of the oven. Started the egg white in the food processor. Even in the small bowl 1 egg white is just not enough to do in that effectively....finished by hand. 1 batch produced 80 meringues for me. Had I followed the 2 halves per rule there would have been 110-120. Could just spread it thin and then break it up when cooled. I will do that in future if I feel lazy.
Preheat oven to 225 degrees.
Beat egg white until stiff. Add brown sugar to egg white and beat until smooth. Fold pecans into mixture, using a large wooden spoon and stir until nuts are well coated. Drop by spoon onto un-greased cookie sheets. (About 2 pecan halves per spoonful).
Bake until golden brown and meringue is completely dry - about 1 hour.