Catnip46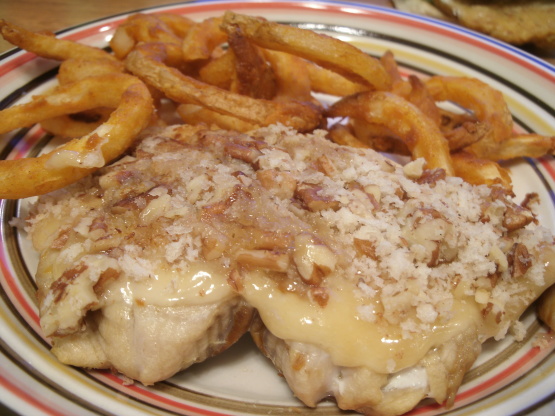 This recipe is from Betty Crocker. You can either use your contact grill or bake it in the oven. The salmon stays moist and is delicious.
Heat closed contact grill 5 minutes. Meanwhile, brush both sides of salmon fillet with oil.
When grill is heated, place salmon, skin-side down, on bottom grill surface; close grill. Cook 5 minutes.
Meanwhile, in small bowl, mix mayonnaise and mustard. In another small bowl, stir together crushed croutons and pecans.
With back of spoon, spread mayonnaise mixture over salmon and sprinkle with crumb mixture; close grill. Cook 1 to 2 minutes longer or until salmon flakes easily with fork. Cut salmon into serving pieces to serve.