Pecan Crusted Chicken With Raspberry Sauce
Prep 10 mins
Cook 30 mins

Elegant yet simple and oh so good! Add a salad and bread for a great dinner.
Directions
In food processor (or can finely chop with knife) chop pecans; add flour and salt.
Dip chicken cutlets in beaten egg, then in flour/pecan mixture, coating well.
Combine raspberry preserves, honey, and vinegar in small sauce pan. Heat until warm and combined.
Pan fry chicken in small drizzle of olive oil on medium heat until browned on both sides. (With cutlets this will take a very small amount of time. If using larger breasts, adjust cooking time.).
Drizzle warmed sauce over chicken to serve.
Most Helpful
Very close to a dish I had at my favorite restaurant! When making the pecan and flour mixture I added more pecans as it didnt look like enough for the coating. The raspberry sauce was good but for our taste buds I think I would either add less honey or increase the balsamic vinegar. Thank you for a quick and very nice dinner. Good Luck in the contest!

Simple, easy and very tasty. We enjoyed this chicken very much. Next time (personal preference here) I will use more pecans and a little less flour to dredge the chicken breasts. The raspberry sauce was a lovely touch. Thanks!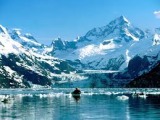 Great recipe. I used 1 1/2 times the pecan mixture for 6 cutlets and barely had enough. But, had more than enough raspberry sauce. I used only a drizzle of raspberry sauce so as to not drown the cutlets in sweetness, and that was perfect.