Pecan Blondie Caramel Cups (Pillsbury)
Prep 10 mins
Cook 20 mins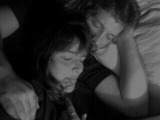 Be careful with these, it's a war over them, their so good! This recipe is from the Philsbury Cook-Off cookbook.
Directions
Heat oven to 350°F Line 16 muffin tins with baking cups.
Melt butter in med saucepan over low heat. Remove from heat, stir in brown sugar. Add vanilla and egg, mixing well.
Add flour, baking powder and salt. Blend well. Stir in the chopped nuts then pour batter into the lined muffin tins. Bake for 15-20 min until golden brown.
Topping: In small saucepan over low heat, melt caramels with the water, stirring constantly.
Immediately when muffins are out of oven, place chocolate chips evenly into middle of each cupcake. Spoon scant tablespoon of caramel over the chips in each cup. (if caramel starts to thicken, stir in additional water to maintain consistency). Top each with a pecan half. Store in a tightly covered container.
Most Helpful
A quick and easy dessert to make. I did have a little problem eating the caramel after it cooled since it had hardened. It got a little hard to chew but other than that I'll definitely make these little treats again but probably without the caramel (personal preference).
These got rave reviews from kids and adults alike. A sweet indulgence that will make you smile or make them for your friends and family and watch the smile it brings to their faces! I used a cookie scoop to scoop out the dough and a 1/2 tablespoon to scoop up the caramel. I really liked that they were in muffin cups which eliminated the need for messy cutting and made it convenient to travel with. I'm saving this recipe in my favorites! EDIT: I just saw this recipe in the Pilsburry Cook-Off cookbook and noticed that the chocolate chips are not supposed to be visible and the caramel should be about the size of a quarter in the middle of the cup with a few chopped pecans on top. I'm not very good at following directions but They still tasted great.