Pebber Nodder (Danish Christmas Cookies)
Chilicat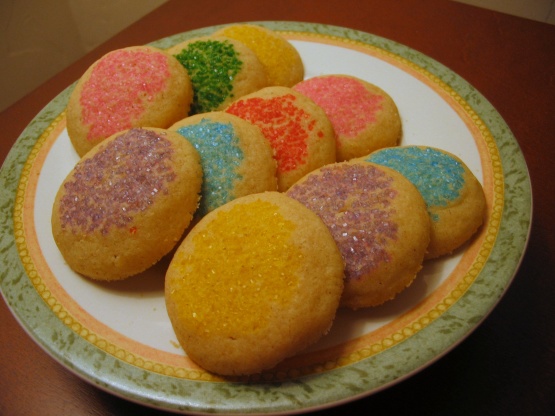 Another recipe being submitted for ZWT III. I found this on allrecipes.com and it was submitted by YAC2004. The recipes introduction states: These cookies are like little bites of Christmas. Cinnamon and cardamom flavor these little shortbread nuggets."

Just bagging them up for presents before I eat them all... Absolutely delicious! I added 1tsp black pepper and 4 Tbsp golden syrup (makes them crackled on top, but so moreish!) I found that I needed to add lots more flour.
Preheat the oven to 350 degrees F (175 degrees C).
In a large bowl, mix together the butter and sugar until smooth.
Beat in the eggs one at a time, stirring until light and fluffy.
Combine the flour, cardamom and cinnamon. stir into the sugar mixture just until blended.
Separate the dough into 6 balls.
Roll each ball into a rope about as big around as your finger on a lightly floured surface.
Cut into 1/2-inch pieces, and place them on an ungreased baking sheet.
Bake for 10 minutes in the preheated oven, or until lightly browned.
Cool on baking sheets for a few minutes. Transfer to wire racks to cool completely.