JustJanS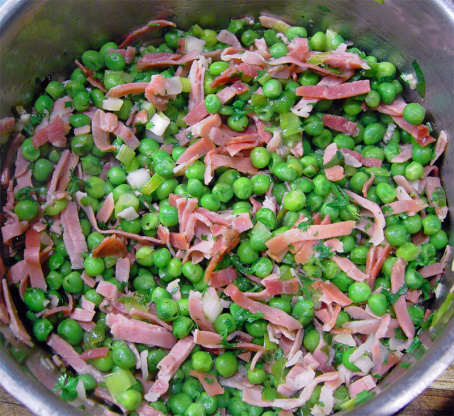 Got this recipe off of Food Network...This is a really fancy and easy way to serve peas...And it has a wonderful flavor...
Heat the oil in a heavy large skillet over medium-low heat.
Add the shallots, garlic, salt and pepper, and saute until tender, about 1 minute. Add the peas and saute until heated through, about 5 minutes.
Stir in the prosciutto and cook for 1 to 2 minutes.
Add the parsley and remove from the heat. Season, to taste, with salt and pepper, and serve.