Pears Poached in Spiced Wine
Prep 20 mins
Cook 1 hr 20 mins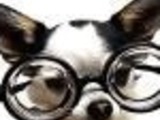 "I love the rich garnet color that the pears take on after they've been poached in this fragrant spiced wine syrup," writes Laura Frankel in "Jewish Cooking for All Seasons." For the wine to use in poaching, Frankel suggests a kosher merlot by Baron Herzog.
Directions
Heat wine, sugar, water, peppercorns, bay leaves, rosemary, thyme, cinnamon, vanilla bean and lemon zest to a boil in a large saucepan over high heat.
Meanwhile, remove the pear cores with a melon baller.
Add pears to saucepan; reduce heat to a simmer. Poach the pears until tender enough for a knife to pierce them without resistance, at least 20 minutes, longer if the pears are less ripe.
Let pears cool in the poaching liquid, about 15 minutes.
Place the pears on a serving platter.
Strain the poaching liquid through a sieve into a large saucepan; discard the solids. Heat the liquid to a boil; reduce heat to low. Cook until reduced to a thick syrup, about 45 minutes. Let cool slightly.
Serve the pears drizzled with the warm syrup.
Reviews
Most Helpful
We made this a while ago. It was so good we made it again the next day. We didn't strain the liquid before reducing. We just took out the bay leaves, vanilla bean, cinnamon sticks and any other large enough things to pick out without burning fingers :). It came out sooooooooo good. Don't skip reducing the liquid. It's worth the time. This is a keeper. Our only regret is not serving this with ice cream or whipped cream. YUM

Oh wow, this is one impressive dessert! It is sooo yummy, very fancy looking and super special. We all LOVED the herbs in this and the combination of sweet and savoury. Just perfect! I scaled this down to 2 pears and it was perfect!
Since I was a little short on time I made my syrup in the microwave cooking the sauce for about 12 minutes on high. THANK YOU SO MUCH for sharing a great, great keeper with us, Chef Kate. Ill definitely mark this for my next dinner party. Made and reviewed for our dear VIP during Veggie Swap #40 November 2011.

These were really yummy! I never thought of putting rosemary and thyme in with pears to poach, but it worked wonderfully. Before I've only ever poached pears in white wine, this was my first time with red, and they turned out beautifully. The flesh was silky and the little puddle of syrup in the bottom of the bowl blended really well with a nice dollop of low-fat Greek style yoghurt. Thanks!