ImPat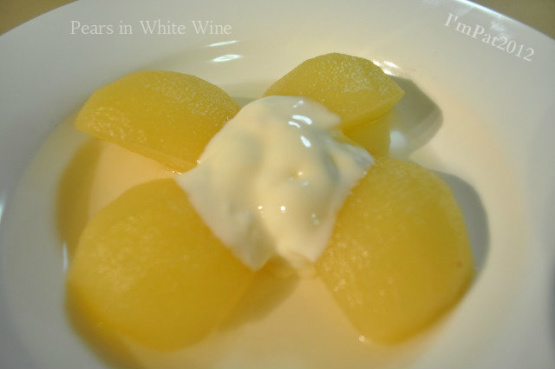 So easy to make this recipe. Serve cold with Vanilla Ice Cream and some of the sauce spooned over the top! I have included chilling time with cooking time for this recipe.

Top Review by ImPat
My pears where on the under-ripe side so took about 12 minutes to get to the just tender taste (we still prefer them on the bity side soft soft to the taste) and I also scaled back for 3 pears and served with some frenchvanilla yoghurt and we all rally enjoyed. thank you Tisme, made for Please Make My Recipe (Aussie/Kiwi forum).
Placve water, wine, cinnamon stick & both sugars into a saucepan.
Stir over low heat until the sugar dissolves, then bring to the boil, and add the pears. Cover and simmer until the pears are tender (approc 5 minutes).
Chill well before serving and serve with a little of the sauce spooned over the top.