Tisme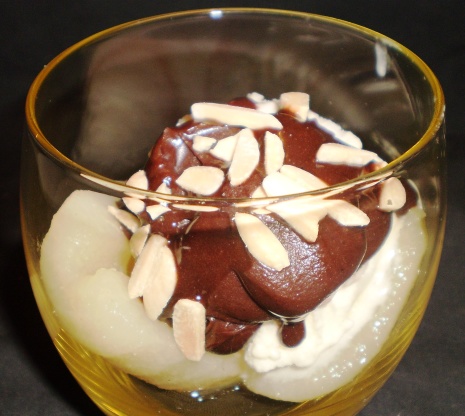 Pears and Ice Cream combine to make a new type of Ice Sunday.

Delightful and quick. This is good enough to serve to guests.
Combine pears and pear syrup with vanilla.
Cover and refrigerate 3 to 4 hours.
At serving time, disregard syrup. Arrange pears with a scoop of vanilla ice cream in each of 2 stemmed dessert dishes.
Pour Hot Fudge Sauce over.
Garnish with toasted almonds.