Pear & Walnut Salad W/Creamy Bleu (Blue) Cheese Dressing
Ambervim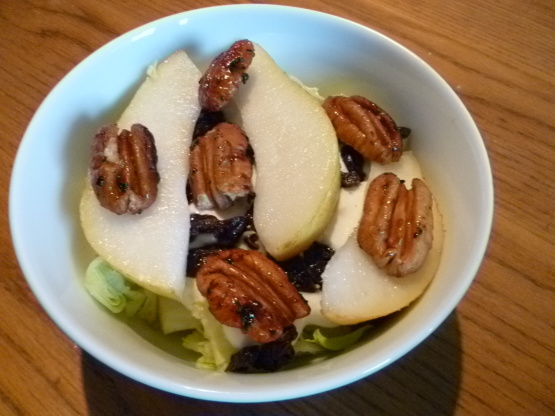 This salad is a little different from most pear and walnut salads as it has a creamy bleu cheese dressing, not a vinaigrette. The creaminess of the dressing, the sweetness of the pears, the crunch from the glazed walnuts and a little zip from the dried cranberries make this a very unique and tasty salad. I started making it this way a few years ago, and everyone loved it, so it is a staple in our house now. The combination of the flavors is awesome. I hope you enjoy it as much as we do!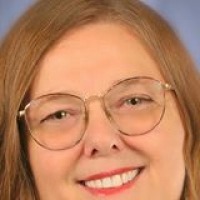 Nice salad, although I think I woul rather have the pear on the side with blue cheese crumbles and glazet nuts. I subbed plain yogurt for mayo. Dressing really light and fresh. It was worth finding this recipe just for that version of blue cheese dressing. Salad only had head lettuce and dried cherries instead of cranberries which is good as there is no added sugar on the cherries like there is on the cranberries. Glazed pecans not walnuts.
In a medium bowl, whisk together the mayo, sour cream and lemon juice until smooth.
Fold in the bleu cheese crumbles and add salt and pepper.
Refrigerate until ready to use.
Tear a combination of the romaine and red leaf lettuce into individual serving bowls or onto plates and top with the bleu cheese dressing.
Place the pear slices on top of the dressing and finish each salad with the glazed walnuts and a sprinkling of cranberries.