3 Reviews
A great combination of sweet fruit and pungent cheese. I used puff pastry and skipped the egg (so my pastry wasn't shiny). I used sour cream to replace the creme fraiche and some nice Societe roquefort. Crunchy, flaky pastry, creamy cheese, soft sweet pear, a lovely starter! Thanks, Karen.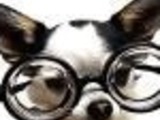 This was such a nice combination of flavors! I used puff pastry and sour cream also, I didn't have fresh rosemary so I had to settle with sprinkling about a fourth of the Tbsp of dried. I also skipped the cumin seeds ( didn't have any) . I made one large tart and cut into wedges, it didn't look as pretty as the French Tart picture but it was still very delicious! Thanks for posting!
I loved this. My favourite flavour blend is blue cheese, pears & walnuts so it was always going to appeal. Easy to make due to the way the recipe is written, I couldn't go wrong. I used a local blue cheese and pre-rolled pastry. I served it with a simple salad of dressed rocket & walnuts. mmm Leftovers for lunch today too. Thank you for this recipe.

Pear, Roquefort and Rosemary French Galettes - Tartelettes