Lidya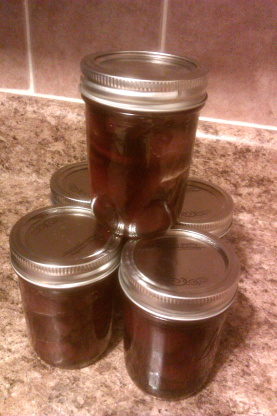 This is a simple recipe and posted per recipe request. The recipe doesn't state if you should peel and core the pears before cooking them, I would definitely not skip this step, I think the pear peels would make some pretty gritty preserves.

Tried the recipe tonight. It was quick the pears tasted so sweet. Didn't think I would ever get the syrup thick enough. Guess I was rushing it
Boil 2 cups sugar and 2 cups water together for 15 minutes.
Add pears and sliced lemon and cook 15 minutes.
Add remaining sugar and water and cook until pears are clear and transparent and syrup is thick.
Pack into clean hot jars and seal at once.