Prep 15 mins
Cook 30 mins

A sour cream custard and streusel mixture form the topping for the pear pie. This pie won in a local baking competition.
Directions
Preheat oven to 400*F.
Arrange pear halves cut side up in pie shell.
Combine sugar, ginger, sour cream and egg; mix well.
Pour over pears.
**Streusel Topping**.
In small bowl, combine flour, brown sugar and cinnamon.
Cut in butter until crumbly.
Stir in nuts.
Sprinkle with Streusel Topping over pie.
Bake 25 to 30 minutes or until golden brown.
Cool.
Store in refrigerator.
Most Helpful
I thought this was really good, but DH didn't care for it. I read the reviews and decided to make it crustless and it worked out to a wonderful crumble rather than a pie. I also used fresh pears, sliced. This recipe tastes better chilled, and the sour cream is a really nice touch. Thanks for sharing the recipe. :)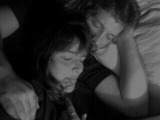 This came out tasty. I followed others' suggestions and made it crustless. I used fresh pears, and they did not make it soupy.

I'll start with the good news: this was delicious. The bad news and I am certain it was my fault: I used fresh pears instead of canned. Made my own crust and cooked the pie in a cast iron skillet. After removing the pie from the oven it was very watery in the middle. I drained off the liquid and placed the pie back in the oven (turned off) and let the residual heat dry out the pie (about 20-30 mins.). By the next day is was for the most thickened in the middle but the crust was a bit soggy. I don't know how I could possibly mess of a pie recipe as easy as this one?! Used fresh ginger instead of dried. No star rating given due to my mistakes. Considering my cooking blunders, the pie was a huge hit. Reviewed for Veg Tag/September.