I had this drink at a Thai restaurant and it was a perfect "pearing" to the spicy Phad Thai!
4 1⁄2 fluid ounces absolut pear vodka, 3 shots
4 1⁄2 fluid ounces triple sec, 3 shots
4 1⁄2 fluid ounces freshly squeezed lime juice, 3 shots
Directions
Fill cocktail shaker with ice.
Add 3 Shots Absolut Pear Vodka.
Add 3 Shots Triple Sec.
Add 3 Shots Freshly Squeezed Lime Juice.
Shake.
Pour into two martini glass garnished with a thin pear slice cut with an upward cut so it sits beautifully on the martini glass edge.
Reviews
Most Helpful
I made these exactly as posted, both DH and myself felt there was too much lime juice. It was too tart and acidic. I put our drinks back into the cocktail shaker and added another 1 & 1/2 shot of Triple Sec. It helped balance the tartness a bit, but was still too acidic to drink. I wish I could this a better review. I know a lot of people like tart flavors but we did not care for it. I'm sorry. UPDATE 5/27/10 I had to give this martini another try after enjoying a martini with the exact ingredients (just in different proportions) and it was delicious!! It was recommended to me (when I pried for the recipe) to use 5 ounces Pears vodka, 3 ounces Cointreau (or triple sec), 2 ounces ounces fresh lime juice (or the juice of 1 large lime). Shake vigorously with cracked ice, strain and serve. Make sure that you have fresh (not old) limes as the older the lime, the more bitter or acidic, the juice. Thank you Anna #9 for posting this recipe. I knew I loved the ingredients (that's why I chose the recipe) it was all about proportions (for us)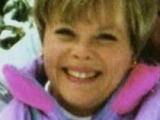 I made the martini with this recipe except for cutting the lemon juice in half due to the previous review. The concoction that came forth was the nastiest tasting liquid that has ever crossed my lips