Pear & Hazelnut Salad With Crystallized Ginger Dressing
Prep 20 mins
Cook 10 mins

A beautiful fall salad for those Indian summer night. Believe this may have came from an old Sunset Magazine.
Directions
Spread hazelnuts in a shallow baking pan and toast in 350 oven until pale golden about 10 minutes. Let cool slightly, then rub off as much of skins as possible with your fingers. Chop nuts coarsely and set aside.
In small bowl, stir together vinegar, honey and ginger, set aside. Halve and core the pears, brush cut sides with lemon juice. Line plates with lettuce leaves, arrange pear halves, cut side up on lettuce. Spoon on dressing and sprinkle hazelnuts.
Reviews
Most Helpful
As other reviews, we found this a bit overly sweet, and too vinegary. I played with the dressing and reduced the vinegar by a third, replacing it with EVOO and reduced the crystalized ginger to just 1 Tbsp. We liked that better. I used pecans for my plate, and hazelnuts for dh's. You could use any nut you like, as it makes a nice crunch to this salad. Thanks for sharing a nice recipe that just needs some tweaking on the dressing.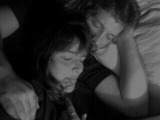 Amazing fall salad! So sweet and delicious with the lovely surprise of flavor bursts of candied ginger and the crunch of the nuts. I read the review that thought it was a little too much vinegar, so I replaced 1 TB of the vinegar with oil. Whisked the honey, oil, & vinegar together and then stirred in the ginger. I thought it was great, but maybe still a little too much sweetness & vinegar, so next time I might add a bit more oil to make it more of a traditional vinaigrette ratio (although I must say I love that this recipe is so low-fat as written!). To make this a lovely main dish, I would add some crumbled tangy goat cheese and serve with crusty bread. Thanks for sharing this great recipe; I've added it to my favorite salads cookbook!

I liked the ingredients in this salad. I thought the dressing was too vinegary and three tablespoons of crystallized ginger would have activated a fire alarm. I balanced out the acidity of the vinegar with grapeseed oil and reduced the crystallized ginger to 1/2 tablespoon. For color, you could use red skinned pears or red leaf lettuce (or both). Used freshly picked pears and loose leaf lettuce from our CSA box. Will make again but with revisions as stated. Reviewed for Veg Tag/September.