AJAs Box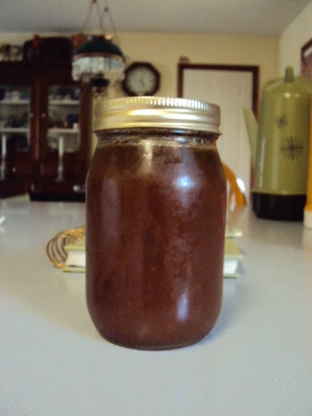 This is the best preserve ever!!! It is a golden translucent color and melts in your mouth like butter. We love it on fresh bread the best but is good on all things.
1

lb of pealed and cored pear, chopped into small pieces

1

lb sugar, can be lessend but it will take longer to cook
In a roasting pan mix the sugar and the pear. Cook in a 350 to 400 degree oven stiring frequently until it becomes a golden translucent color. Cooking time could vary because of heat and how small the pieces. sometimes half way I take my imersion blender to it to speed things up. When it is done place into jelly or pint jars that have been warmed in hot water. Clean off the lip of jars and place boiled canning lids and srew on the rings and let seal. If lid of jar isn't cleaned off properly the jars won't seal. Enjoy!