Pear and Cranberry Granita
flower7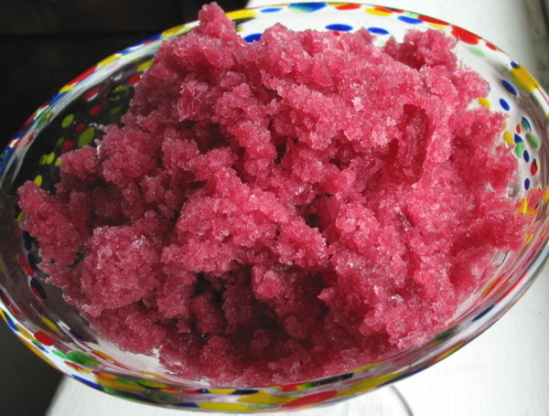 Only 108 total calories per serving in this delicious, refreshing dessert treat!

Very nice, very refreshing & so easy to make! Combining all that with the raves I got for such an UNUSUAL dessert, & I can't help but give this one the full five stars!! This will be making an appearance in my dining room again & again! Many thanks!
Combine pears and honey in processor; puree until smooth.
Pour reserved pear juices into 2 cup measuring cup.
Add enough cranberry juice to pear juices to measure 2 cups.
Add juice mixture to processor and process until well blended.
Transer to 13x9x2" glass baking dish.
Freeze until frozen, at least 5 hours or overnight.
Using fork, scrape surace of granita to form crystals.
Divide among 6 dessert glasses.
Garnish with cranberries and mint sprigs, if desired.