Kim D.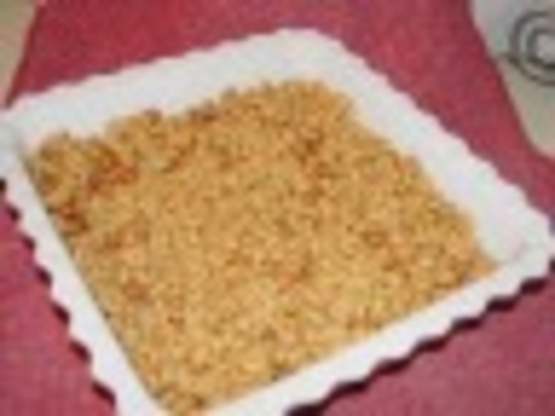 My mom used to make these for my sister and me when we were kids! They make a great after school snack!

My family loved these. I had a hard time staying out of them as well but I love peanuts, and marshmallows, and well, almost anything that's sweet. Thanks for sharing the recipe.
Butter a 9-inch square baking pan.
In a large saucepan, melt butter, marshmallows and peanut butter over low heat, stirring constantly until melted.
Remove from heat and stir in Cheerios and peanuts.
Pour into prepared pan, and pat down evenly with buttered hands.
Cool completely before cutting into squares.