Peanutty Carrot Sandwich Spread
Nif_H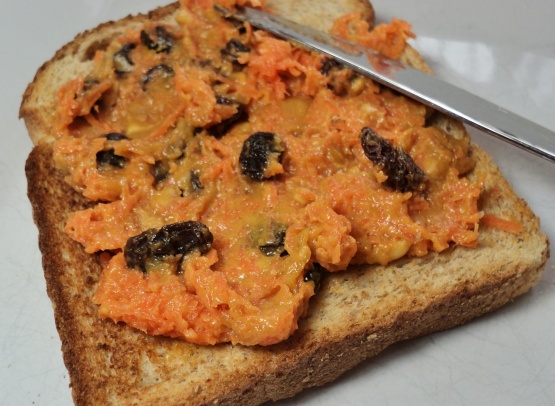 I had some shredded carrot to use and was thinking it would be tasty with peanut butter...after a quick search, I came up with this tasty morsel. Adapted from a cookbook by JoAnna Lund. I've also made this with chopped dried fig in place of the raisins; dried cherries or cranberries would be good too.
In a small bowl, combine peanut butter & marmalade; add carrots & raisins. Mix well.
Use as a sandwich filling with your favorite bread or enjoy with crackers.