wizkid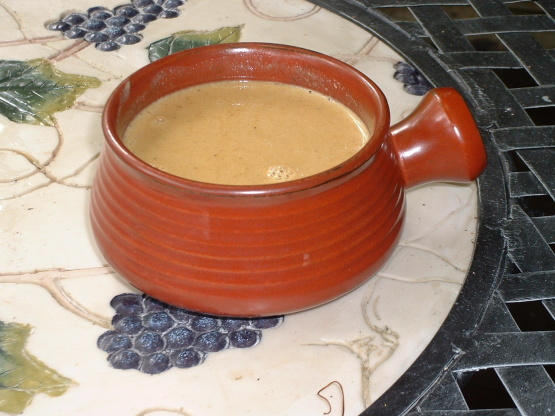 A friend gave me this recipe. It is delicious. Serve with wholemeal bread.

2 tsp nutmeg overpowers this soup. Perhaps it should read 1/2 teaspoon or omit it altogether
Gradually add the milk to the peanut butter, stirring constantly until it is a smooth paste.
Then gradually add the vegetable stock.
Add the rest of the ingredients.
Heat thoroughly for about 10 minutes.
Serve.