Peanut Sauce Meets Vegemite
Sonya01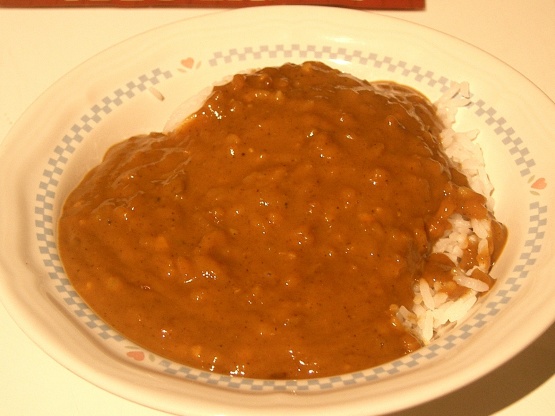 Serve with chicken or beef satay. This is from the Vegemite Cook Book, which I finally got my hands on through an Australian friend! I haven't tried this, but am posting for others.
This was yummy. I had it on rice. I did only put 1/2 teaspoon of chilli powder in it and it was enough for my tastes still very spicy. I love this one i will be making it again. I love satay and this is a great one. thanks Sandi. Made for Peanut Sauce Tag Game -- November 2007. Yummo
Heat a little oil in a pan over a medium heat and cook onion, garlic, curry and chili powder for 8-10 minutes or until onion is soft.
Stir in remaining ingredients and bring to a boil. Reduce to simmering and continue stirring until slightly thickened.
Serve with chicken or beef satays and rice. TIP: Peanuts have the ability to absorb liquid. This means that the sauce may require additional water if left to stand for a while.