Peanut-Butter Vegetable Soup
Aarti D.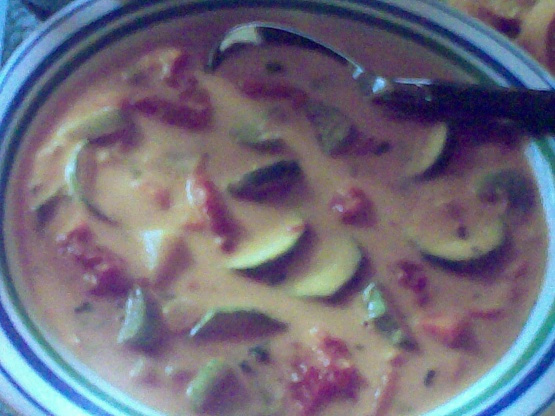 This creamy soup is definitely a great way to get kids and adults to eat their vegetables!
In a large saucepan, cook celery, carrots, onion, and garlic in hot butter, covered, about 5 minutes or until onion is tender.
Stir in water, potato, zucchini, chicken bouillon granules, and pepper. Bring to a boil; reduce heat.
Cover and simmer for 10 minutes. Stir in undrained tomatoes and the parsley flakes.
In a small bowl, gradually stir about 1 cup broth into peanut butter until smooth.
Return mixture to saucepan. Cook and stir until heated through.
Serve by ladling soup into individual bowls.