Peanut Butter Sauce for Ice Cream (Friendly's Copycat)
lgcoffin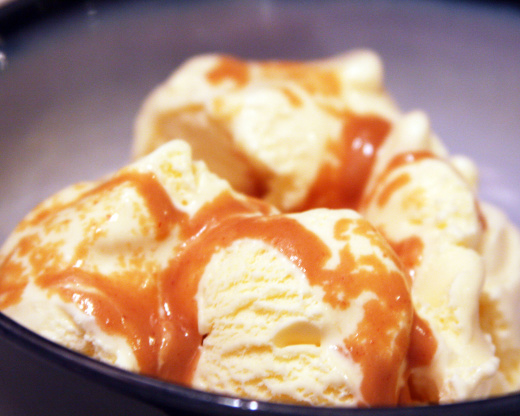 This tastes just like Friendly's Restaurant peanut butter sauce. Drizzle it over vanilla ice cream and add some reese's pieces for an easy, delicious dessert!
Melt 1 cup REESE'S Peanut Butter Chips with milk and whipping cream in medium saucepan over low heat, stirring constantly, until mixture is smooth.
Stir in 1/4 teaspoon vanilla extract.
Cool to room temperature.