diner524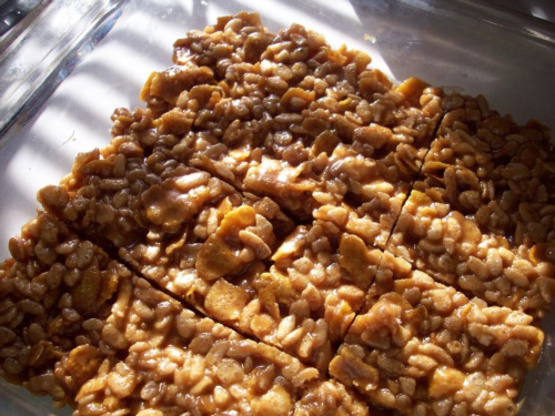 This is an old favorite. It is a nice addition to a cookie tray. Although the instructions say to form it into a roll, I have made it as a square in an 8x8-inch pan as well.
Put the first three ingredients into a saucepan and bring to a boil. Boil for about 1 minute. Be careful not to burn.
Stir the cereals into the above mixture.
Form into a long roll (grease your hands).
Cut pieces about 1/2 inch to serve.
Enjoy!