Peanut Butter Rice Pudding
PaulaG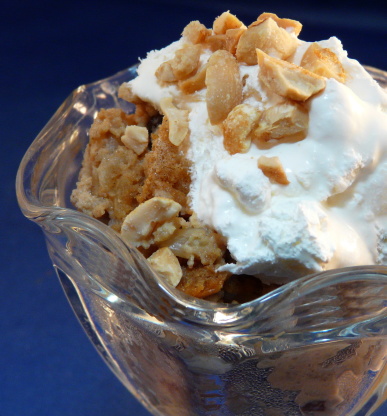 For peanut butter lovers, this is a great way to use up leftover rice. White rice works fine too.
Combine the first 5 ingredients and beat until well blended; add the milks & sultanas & mix thoroughly.
Pour mixture into a greased casserole dish and put into a larger dish filled with about 1/2 inch hot water.
Bake at 160.C for 20-25 mins, then stir to redistribute the rice and continue baking for a further 15-20 mins until the custard is set.
Serve sprinkled with peanuts and whipped cream.