Peanut Butter Rice Krispy Bars
Toadi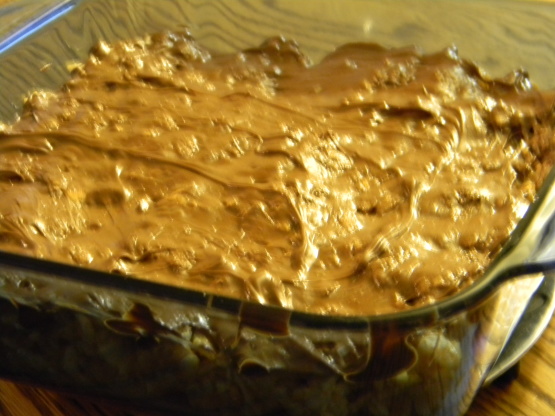 One of my favorite desserts! This goes over well for parties, always leave with an empty pan. So easy to make and tastes delicious!
In a saucepan, combine corn syrup and sugar. cook over medium heat until sugar melts and mixture comes to a boil.
Remove from heat, and stir in peanutbutter.
Pour mixture over rice krispies and mix well.
Spread into a 9x13 inch pan.
In a saucepan, melt chocolate and butterscotch chips.
Spread on top of bars.
Enjoy!