Peanut Butter Rice Crispy Treats
flower7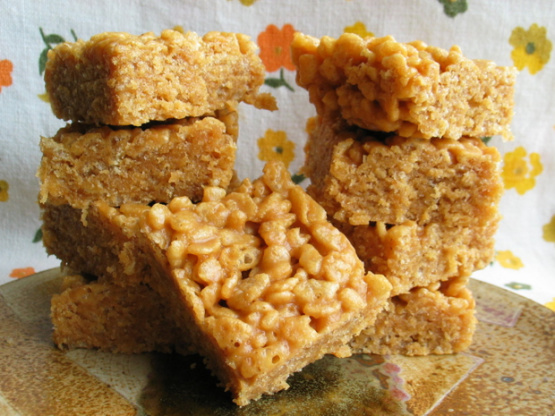 This is an easy wonderfully tastey treat that is great for all occasions. This is my mother in law's recipe, that my sweet husband had as a child, and my children ask for also. I have also molded these in to little brains on Halloween.
Place sugar, syrup and peanut butter in heavy sauce pan and bring to a boil.
Place the rice crispies in a large bowl.
Stir the mixture on to the top of the cereal, til all is covered.
Place mixture on buttered cookie sheet, use hands covered in butter to spread. (I have tried to use a utensil,and always reverted to the hand spreading method).
Place in fridge to cool.
Cut in squares.