Prep 15 mins
Cook 10 mins
Cute idea for the holidays! Little peanut butter reindeer with antlers and M&Ms for the eyes/nose. Haven't tried this yet (saw the finished result in a picture), but I certainly will- just wanted to get the recipe down. From CDkitchen.
Directions
Heat oven to 350°F.
Beat margarine, peanut butter, sugars, and egg thoroughly.
Mix all dry ingredients (except pretzels and M&Ms) together and blend into margarine mixture.
Roll dough into 24 large balls approximately 1 and 1/4" in diameter, and 24 smaller balls approximately 1" (a little less) in diameter.
Position one small ball under one large ball on a cookie sheet, then lightly press down and together to form shape of reindeer.
Press 2 pretzels into the top ball for antlers; add candy pieces for nose and eyes.
Bake for 10-12 minutes.
Remove and let cool.
Ideas: Red nose for Rudolph, brown for everyone else, and arrange in front of toy sled for edible centerpiece on kids' table.
Most Helpful
I've made these before and like NightOwl was saying used the ready made peanut butter cookie roll. I pinched one end of the circle of dough and added the pretzels. I add the chips and I use red M & M's for the nose, but don't add those until after they come out of the oven. But add them immediately. They are a big hit with teachers and friends!

I made these the other day for the children's Sunday School at church and was delighted with the results! I used real butter which made the cookies nice and crisp. I also took TBS of the dough and shaped it into flat triangles, pressing small curly pretzels into each side of the top of the triangles for the antlers, two chocolate chips for eyes and a big red peanut M&M for the noses. They are so cute, and delicious too! I wish I had a digital camera so I could take a picture! I know the kids will love these!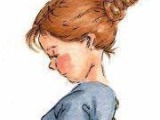 I make these every year. It is much quicker to use either a peanut butter cookie mix (rolled in wax paper and chilled) or a roll of cookie dough. Once you have sliced a cookie, pinch the dough together toward one end. This will give the reindeer head it's shape. Then add pretzels for antlers, red hots for the nose, and small chocolate chips for the eyes. USE CARE when removing from cookie sheet so as not to "de-antler" the deer. They really are very cute!