Annacia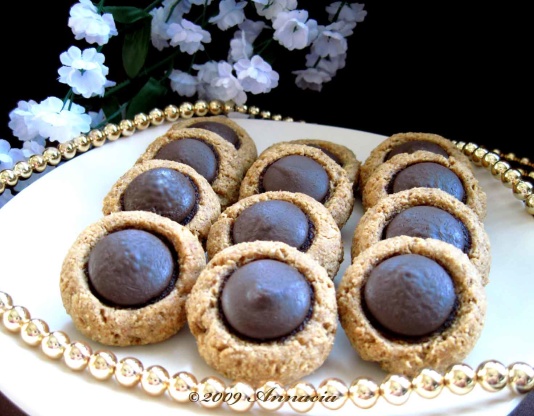 This is a very easy 4 ingredient delicious soft cookie recipe. I have had this recipe for so long, that I don't remember where I got it. Put Graham Crackers in zip top plastic bag & crush until fine with rolling pin, or use food processor. I used a # 30 scoop & got 40 cookies. Make sure cookies are cooled completely or when you put them up for storage they will stick together. They taste better if stored overnight for flavors to blend. I used Cinnamon Grahams and recipe turned out very good.

Very tasty little cookies and also very quick and easy. I added a chocolate drop to each, used Splenda in place of sugar and fat free evaporated milk with Adams smooth peanut butter, As suggested I added a 1/2 tsp of cinnamon. Yum! Made for PAC, Fall '09
Preheat oven to 350*.
Spray baking sheets with oil spray or grease by hand with shortening.
Combine all ingredients. Mix well with wooden spoon.
Drop by teaspoons for small cookies and by tablespoons for larger cookies onto greased cookie sheet.
Top with 1/2 pecan if desired.
Bake @ 350* for 15 - 18 minutes.
Let sheet rest on cooling rack a few minutes, then remove cookies to rack to finish cooling.
Very easy recipe if you are pressed for time.
ENJOY!