Peanut Butter Puppy Cookies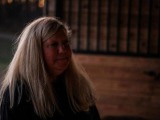 As of late, I have really wanted to make treats from all my animals, it just seems like a better alternative, sometimes. I found this online, and have adjusted some of the ingredients to better suit my mastiff, Dexter. He shares this with his best friend, RIngo (the Boston terrier) and Pooch Pup, his neighbor doggie friend. Crunchy and they smell great too! Hope you and your pup enjoy a couple a day too.
Directions
Preheat oven to 375'F.
Combine flour and baking powder in a bowl.
In a seperate bowl, mix peanut butter and milk, then add to dry ingredients and mix well.
Place dough on a lightly floured surface and roll dough to 1/4 inch thickness and use cut out into shapes. (A dog cookie cutter if you have one).
Place on greased baking sheet, and bake for 14 minutes. (Watch carefully so not to burn). Let cool on a wire rack, and call your dog while warm, but not hot. (Be careful here.).
Store in an airtight container for up to one week.