Peanut Butter Puffs (Only 3 Ingredients)
Ms B.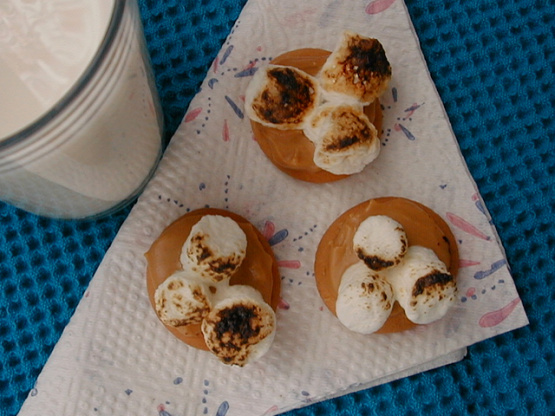 This is an adopted recipe.

This works like a charm for a mood-fix! I did not broil these, but I just used a hot oven to melt the PB and marshmallows. These can be sinful if your counting calories. But, like I said, these are good once in a while when you need a little cheering up! Thanks for posting!
Spread 1/2 tsp peanut butter on each vanilla wafer.
Top with 4 mini marshmallows.
On foil-lined baking sheet, broil for 2-3 minutes.