Peanut Butter Pork Tenderloin
Nimz1466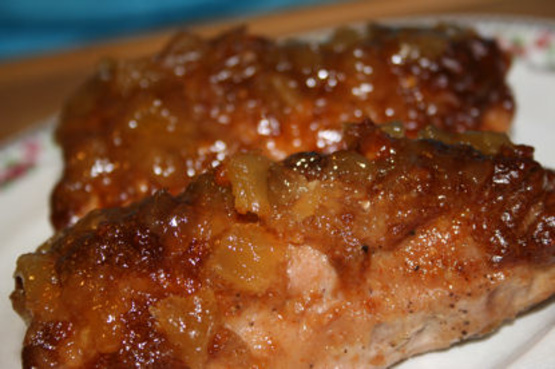 This recipe comes from a local cookbook called Recipes and Memories of Patrick W. Cox. It's different and tasty. I made a slight change in the ingredients but not much.

This was delicious! My husband was very skeptical but admitted after trying it that it was actually "really good"
next time i will double the recipe for the sauce and pineapples but yes, there will definitely be a next time!
Preheat oven to 375 degrees Fahrenheit.
Trim fat from tenderloin.
Sprinkle with fresh ground black pepper to taste.
Line a baking dish with parchment paper or aluminim foil.
Mix the soy sauce, peanut butter, red pepper and minced garlic together.
Spread mixture over pork loin.
Bake uncovered for 30 minutes.
Remove from oven.
Carefully spread pineapple preserves on top of pork loin.
Bake another 10 mintes or until meat reaches 150 degrees Fahrenheit.
Let stand for 5 minutes before serving.