Peanut Butter Pops for Dogs

Another pet recipe found on the net. I've tried them, using plain low fat yogurt, much to my dog's delight. But then, whats not to love: peanut butter, yogurt, ice cubes. Yum
Directions
Place peanut butter in a microwave safe dish and microwave until melted.
Mix yogurt and peanut butter together in a bowl.
Pour mixture into ice cube trays and freeze overnight.
Most Helpful
I made 1/2 a dozen of these treats for my sweetie, Daisy. With only two ingredients it is a cinch to put together! I only froze them for 4 hours and they were perfect for her to lick down to a size that she could easily then bite into and finish up. I tasted the combination, when I was putting it into the ice cube trays, and thought this would be a good snack to eat myself maybe dipped into apple slices? Thanks, Dreamer!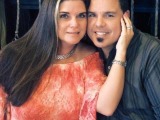 My border collie, Lucy, gobbled these up. I used vanilla yogurt. I sprayed the ice cube mold with Pam and they slipped right out. I tasted one too and thought they weren't so bad myself!

This whipped up in no time. I put a couple of teaspoons in each ice cube, but since my dogs are small, next time I'll just use a teaspoon.....of course I'll get more pops, but just in smaller sizes. One dog was skeptical at first (Bailey) until she saw how much Tucker was enjoying his. After that, they were trying to steal pops from each other. Great fun and a wonderful treat for my babies! 5 PAWS!