Ambervim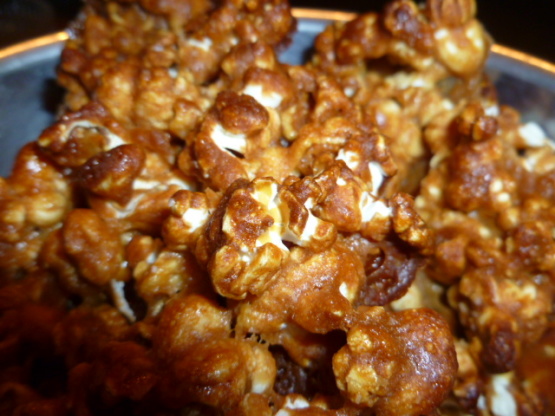 Sublime! The original recipe called for 4-8 servings, but I could finish this off myself in one sitting!

I have been making this same recipe for years. It is fantastic. It only takes about 10 minutes from start to finish and everyone loves it. Sometimes I use honey and/or maple syrup instead of corn syrup for a change in flavor. If you want a fast snack, try this!
In small pan melt together corn syrup and sugar.
Add peanut butter and melt.
Be careful not to boil mixture too much, the peanut butter will start to burn.
Remove from heat and stir in vanilla.
Stir mixture over popcorn.