Peanut Butter-Plus Sandwiches
CoffeeB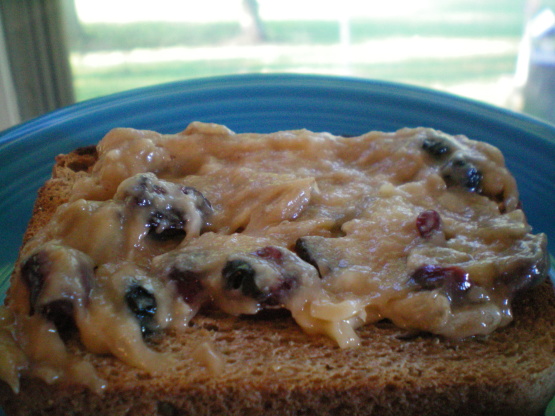 This is an energizing snack or lunch. The spread for these can be mixed up ahead of time and stored in the refrigerator for several days. From Cooking Light (July 2006).
Combine peanut butter and honey in a small microwave-safe bowl.
Microwave at high for 20 seconds.
Stir in banana, raisins, and sunflower seeds.
Spread about 1/4 cup peanut butter mixture on each of 4 bread slices.
Top with remaining bread slices.
Lunch serving = 1 sandwich, Snack serving = 1/2 sandwich.