oriana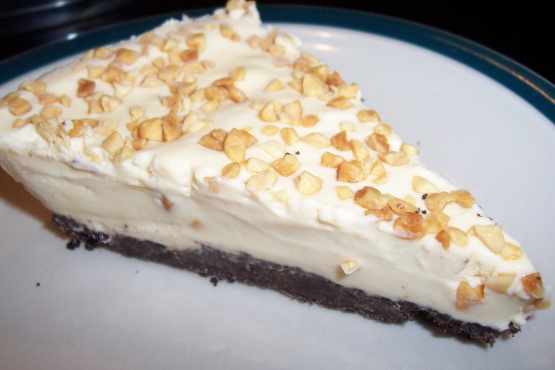 You can use low-fat ingredients in this pie with excellent results.

Thanks! I have been looking for a good and easy peanut butter pie recipe. My favorite pie is peanut butter. I look forward to fixing this pie for my family.
Beat cream cheese until fluffy.
Mix in peanut butter and sugar.
Gradually add milk; mix well.
Fold in whipped topping.
Spoon into crust.
Chill until set.
Sprinkle with peanuts.