The easiest, best tasting peanut butter pie I've ever had. This recipe was given to me by a lady at work. The crunchy peanut butter adds a wonderful texture. Cooking time includes time in the freezer.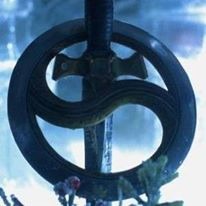 This pie was so easy and quick to prepare. I used an 8 oz container of cool whip and it was the perfect amount. Thanks for sharing the recipe.
Melt butter and brown sugar over low heat until smooth.
Remove from heat.
Stir in Peanut butter.
Cool.
(I stick it in the fridge for about 20 minutes).
While the peanut butter mixture is cooling, melt chocolate chips with shortening stirring constantly over low heat.
Spread 1/2 of the melted chocolate chips in pie crust.
Mix peanut butter mixture and cool whip until consistent.
Put in pie crust.
Drizzle the rest of the chocolate chip mixture over pie.
Freeze until almost hard.