KissaMew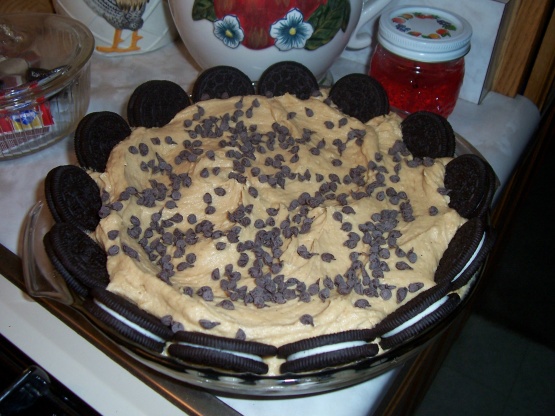 DELISCIOSO!!! I had a group for lunch today and served your Peanut Butter Pie - long story short, it was a big hit! Goofy me forgot that the heavy cream needed to be whipped before folding it in. I got in a hurry and dumped all of the ingredients for the filling into the mixing bowl. I discovered my mistake too late and decided to beat those ingredients, cross my fingers, and see how it came out. Again, I'll say delicious! Thanks for the recipe!!
Combine crust ingredients; press into a 9-inch pie plate. Bake at 375* for 10 minutes.
Cool. In a mixing bowl, beat cream cheese, peanut butter, sugar, butter and vanilla until smooth.
Fold in whipped cream. Gently spoon into crust. Garnish with chocolate or cookie crumbs if desired.
Refrigerate.